Half way through 2020 Creality changed the processor board on their popular Ender 3 3D Printer. So you may not know if your Ender 3 is 32 bit or 8 bit. Here's an ad link to the latest Ender 3 3D printer on Amazon today
For people like myself who are really playing around with 3D printing it makes little difference. The change was made to leverage the extra power of a 32 bit system but it doesn't mean 8 bit processor version will become obsolete. Even so, if you fancy upgrading you can get a 32 bit board for less than $100 from this Amazon Retailer who has 4.3 star rating.
The 32 bit processor offers some advantages. Like being able to fully run the latest Marlin 2.0.x software rather than Marlin 1.1.x. Evidently you can also <almost> run the later Marlin 2 software on 8 bit systems. But you have to turn some of the enhancements off and most reports say it is sluggish. So unless you've something that really demands it I'd stay with your 8 bit system (I will) running Creality version 1.1.6.2
But how do you know if an Ender 3 has an 8 bit or 32 bit board?
Simple! Look at the USB connector. If it is a mini USB socket then it is 8 bit. If it is a micro USB socket it is 32 bit. So depending on which of these below plug into your Ender 3 then you can tell whether it is 32 bit or 8 bit.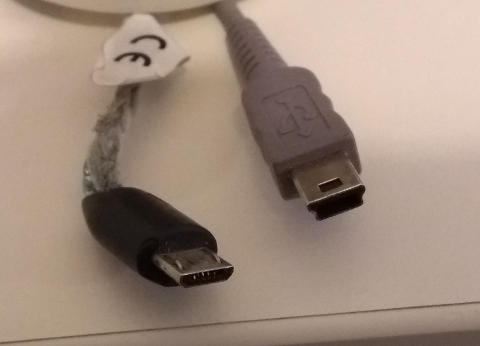 Update: I've removed what appears to be an incorrect statement I made regarding that you could also tell that your system was 32 bit by looking at the installed software version. I now believe that it won't (necessarily) say anything different from 1.1.6.2 as both 32 bit and 8 bit machines were originally shipped with this version number.
You can though (of course) look at the board and see what it is. Here is a Later Post that shows you which board is which and how to take a peak at them. I also include some more information and images on how to identify the processor status in This Post about the CR Touch self leveling kit.