Why is this here? Well, I forget stuff at a depressingly rapid rate. So the concept is that if/when I've forgotten even the basics on (example) designing and making a 3D print I need ready access to my Howto's and fixes to remind myself on how it's done. So I come back here and easily(!) figure it out again. Maybe it'll help you too. I hope so.
Below are links to the sections and a few examples of what I'm up to here. This site is in essence where I write up my howtos, data and fixes for problems I encounter along the way. They're mainly concerned with Ubuntu, WordPress and all sorts of publishing and printing. There's many more in the separate sections. This is just a sample.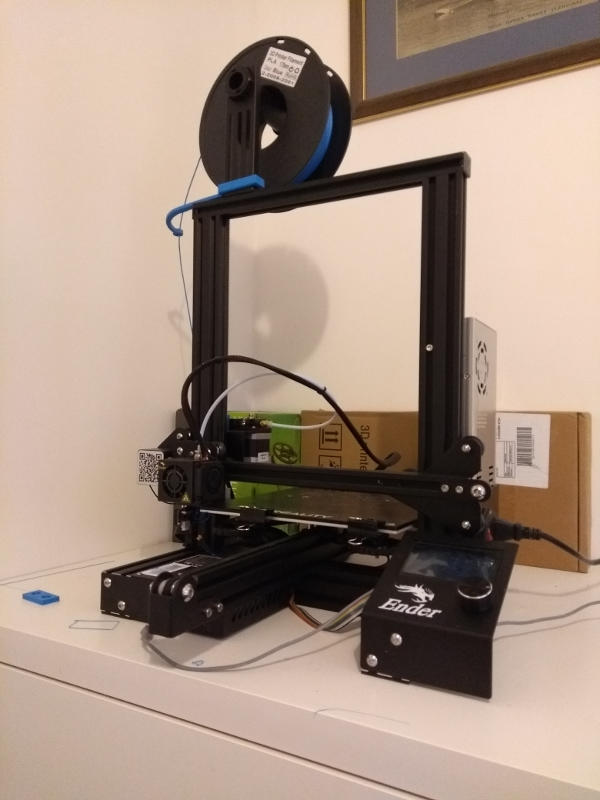 If you want a really simple lead-in to 3D printing using Freecad, Prusa Slicer (a development of Slic3R) and Pronterface Printrun then try this Example. Oh – And I use a Creality Ender 3 Like this one over on Amazon (actually mine is an early version) Even though mine is now down level to this new one it's still a fantastic 3D printer. Here she is in all her glory. Here's a link to a list of the 3D printing Posts
I use Ubuntu (currently 18.04LTS 20.04LTS) and when I come across a gotcha like this problem with a fixing read only file system, or this problem in getting video to work in an Opera browser I write it up. By the way I love Linux. Especially Ubuntu. How do people manage with anything else? Here's a link to the Linux/Ubuntu Post list
If it's WordPress that floats your boat then having a local website copy is a great idea. As an example: Here's How. Here's a link to all WordPress specific posts
If you want to get an idea about how many ebooks you'll sell for a certain ranking on Amazon then try this set of posts on Amazon Sales Rank starting HERE. If you want to bypass Amazon completely yet get your books on a Kindle how about This Post. Here's a link to all the Publishing Stats & Howto's
And Other Stuff
But for me this is more than a blog. It is in essence my on-line notebook for all those damn howtos data and fixes I keep forgetting how to do. As well as the howto's, there's rants, raves, tales of sex and poetry and the odd bucketful of cynicism. Anything that grabs my fancy will be put up here.
An Order List of Posts
I put the posts into ordered pages so each category gets broken down into it's sub-sets in a logical way rather than all being jumbled up. Here's the pages.
But if you are just browsing, here's the date ordered categories on this site. Have rummage through them. You never know what you'll find.
(New Years Resolution) Soon there will be a Guitar section and a free download section containing some simple Freecad designs to back-up the 3D printing posts and a few short-story mobi/epub/pdf files as well. Oh and a section on growing Chilli's (hot ones) and other horticultural ephemera.
So that's what this site is about. I hope you get the idea.
Kind regards
Chalkie.