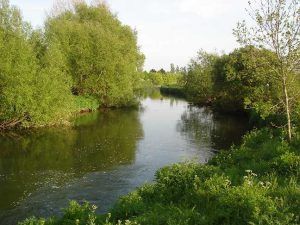 The Stour Valley Way is a 62 mile footpath that runs (mostly) along the bank of the river Stour in Dorset and Wiltshire. Some sections are busy, some are so unused they are falling into disrepair and abandonment.
I acquired some free web-space about ten years ago and decided to document some of the byways and pathways along this magnificent river.
The web-space grew into a website and now is arguably the most popular website on this river in the UK. I haven't done a great deal to it now for a couple of years ever since the great new facilities at the Kingfisher Barn opened.
Maybe I need to get out along the river bank again. I've still got about forty miles to go!
If you would like to take a look here's a link Link To Stour Valley Way